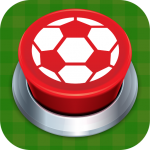 Description
Your soccer fan app for 2020!
The best fan sounds and oracles.
A must for every soccer fan!
Oracle: Who wins? Ask the Oracle.
Unlock more oracles by playing funny mini games.
Soccer Sounds: 96 great sound effects and 24 national anthems.
Show your flag in fullscreen to support your team.