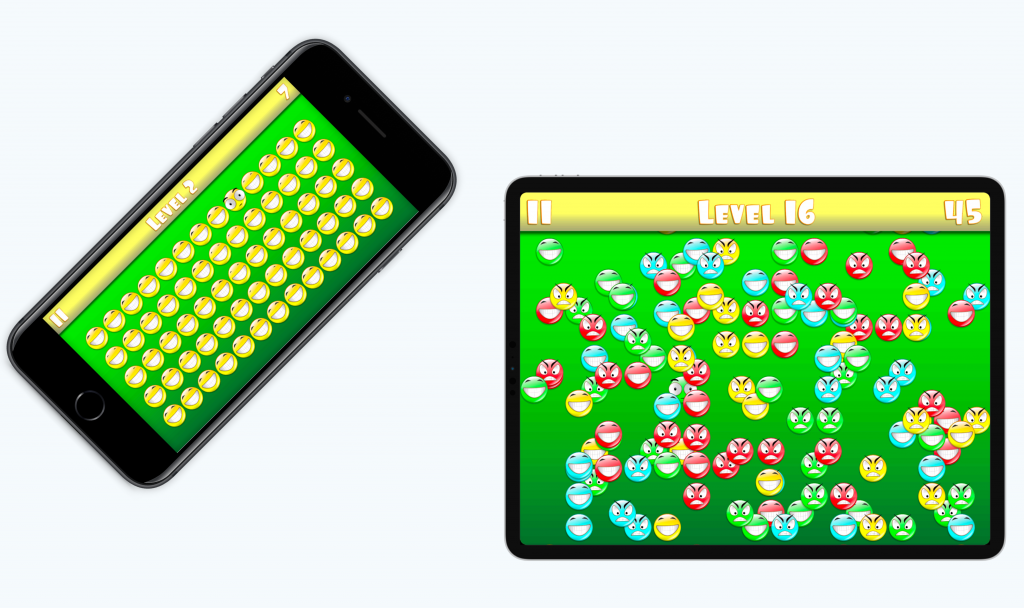 Where's Ozil? is a one of a kind smiley search and find adventure in the App Store.
Find the goggle-eyed smiley Ozil in this lovely endless game.
Play and earn smiley points and spend them in the store on new game modes, backgrounds, smiley themes and utilities. Compete with your friends worldwide to see who is the best in searching Ozil.
Features:
– 5 different game modes
– Endless search and find fun
– Customize your game with new backgrounds and smiley themes
– use utilities to get better and reach new Highscores
– compete with friends via Game Center
Have fun with this funny free game!
WARNING: READ BEFORE PLAYING!
A very small percentage of individuals may experience epileptic seizures when exposed to certain light patterns or flashing lights.
If you have this experience, IMMEDIATELY discontinue use and consult your physician before resuming play.